TARGETING THE RIGHT CELLS,
WITHOUT NEEDLE OR ABRASION
---
---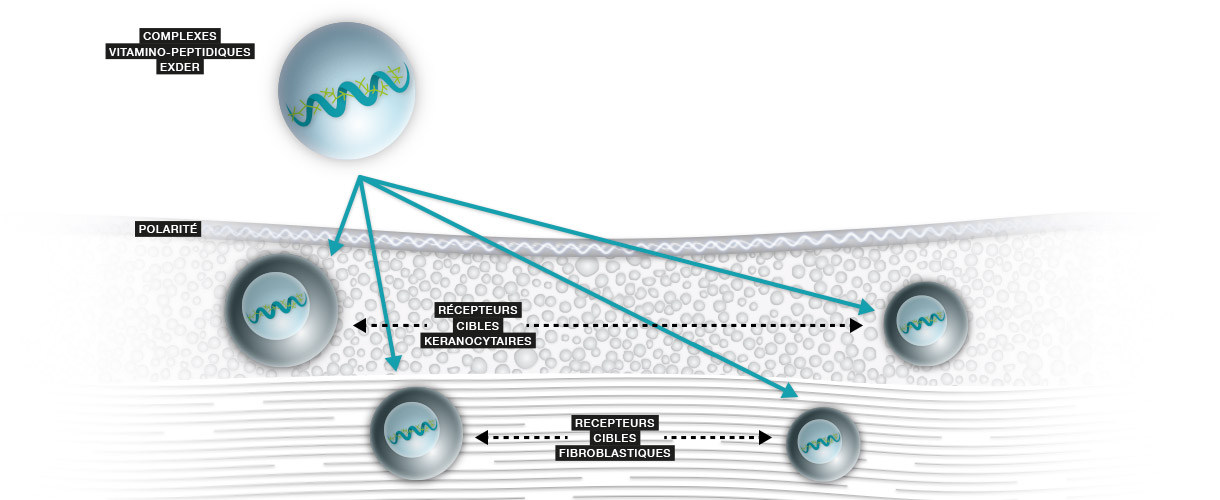 EXDER has developed a highly innovative concept for its products, by selecting peptides whose potency is maximised by their ability to easily cross the skin barrier.
Since they are unaffected by surface polarity (the skin's chemical-electrical charge), they can accurately reach their target receptors on the epidermal or dermal cells and restore their activity.
RESTORING THE FUNCTION
OF CELLS
---
Stabilised vitamins capitalise on the properties of these high-performance peptides.
The unprecedented potent vitamin-peptide complexes in the IPSYS formulas stand out for their immediate, prolonged effects on the surface and deeper layers of the skin.
---
IPSYS care products can be applied individually, but using them as part of 24-hour programmes boosts their efficacy.  Clinical trials have shown significant activity from the start of the treatment.
---