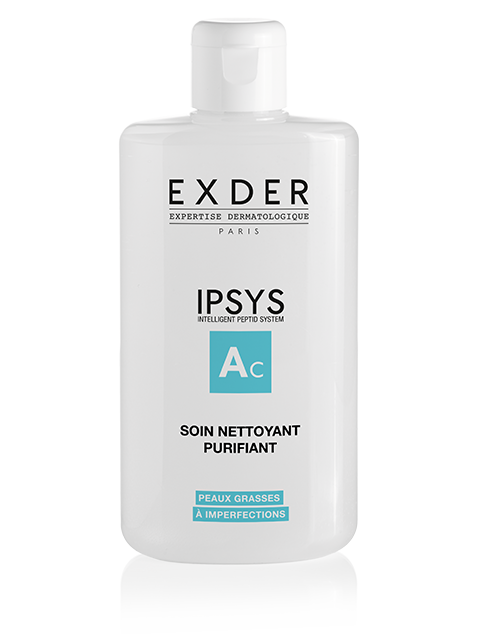 ---
Dermatologically tested.
Paraben free.
Not tested on animals.
Les références de ce soin en pharmacie : CODE ACL
OILY SKIN WITH BLEMISHES 
---
ACNE PRO SKIN – SHINY TINT
---

---
Purifying cleansing treatment
---
---
bottle – 200ml
Cleanses the skin, eliminates blemishes and removes excess sebum. Matifies the skin
---
---
Cleanses the skin thoroughly without damaging it. Removes incrustations from the pores.
Use on your face every morning and night with a cotton pad soaked with the solution. Do not rinse. Dry the skin by dabbing with a towel. Complete the treatment with an IPSYS-Ac product.
For oily skin with defects in both adults and teenagers.